We care for your safety
Precautionary measures for safe travels
Your safety on buses and trains is very important to us. Therefore, our vehicles have the highest safety standards.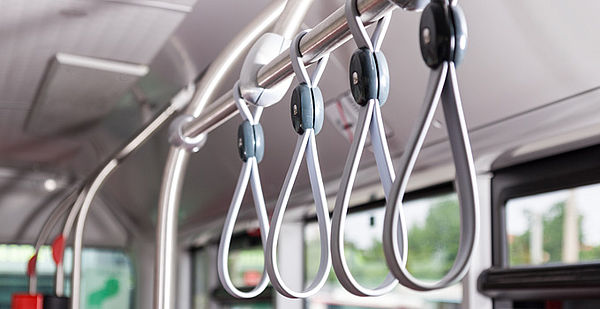 © VAG - Stephan Sachs
All safety measures in detail

acoustic and visual signals (beeping and blinking) when doors are closing
Please note: Do not get on or off when you hear or see these signals!

sensor automatic door security system which prevents departure if doors are not properly closed

automatic emergency stop in driverless underground trains if persons or objects fall onto the tracks

a safety zone below platform edges if somebody falls onto the tracks and a train arrives

emergency brakes and emergency call buttons in all vehicles as well as on the platforms. These stop trains immediately and inform drivers or the operations control center who will call the rescue services

fire extinguishers in all vehicles

radio communication from all vehicles and stations to drivers and the operations control center

emergency lighting in all stations and vehicles in case of power failure

live video surveillance in all stations and automatic vehicles as well as video recording in all other vehicles. This way, our staff is able to help immediately in case of an emergency

transparent elevators for better visibility of what happens inside and outside

Passenger groups please pay special attention

If you are travelling in a group, use several doors to get on and off. Since the coaches are continuously connected inside, you will still be able to stay together as a group.

Children's groups should always be accompanied by adults who should enter and leave the train first. This way, there will be an adult with the children in case the group gets separated.
If you want to travel with a children's group and still don't feel safe, we recommend you to call the operations control center in advance: telefon 0911 283-4646. Then, our staff can either help via video call or directly at the station.