The historic tram depot St. Peter
Public transport history in Nuremberg
In 1881, the first public transport service in Nuremberg and to the neighbouring city Fürth started. How about travelling back in time to the days of horse-drawn trams, the first electric trams, and the nostalgic saloon coaches of the 1950s? In our tram depot, you will learn when the first underground trains started, how omnibuses conquered even remote parts of the city and why modern low-floor carriages are a great innovation.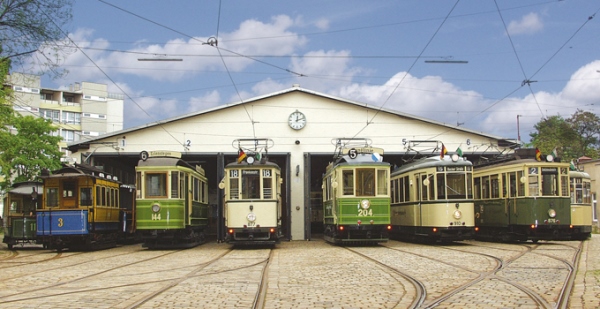 © VAG
Because of the Coroa protective measures, all leisure facilities are currently closed.
This also applies to our historic St. Peter tram depot. The opening weekend of April 3rd and 4th is canceled. When the museum will be open is currently not foreseeable.
Burgring line 15 cannot operate during the restrictions either. The discovery tours with the vintage bus do not take place either.
Stay healthy!
The Museum
Experience the history of more than 130 years of local transport
From horsecar to modern underground railway: You can discover the history of local transport in our historic tram depot St. Peter. Take a look behind the scenes in our exhibitions. You can also discover a fabulous small world. One of the world biggest model railroads on a scale of 1:22,5 with a lot of handmade models, designed after the example of Nürnberg streetcars, inspire children and adults.
We invite you to varied exhibitions
Different subject areas show you interesting facts about several ages of local transport and tramway history in Nürnberg. Explore our permanent exhibitions "Vom Adler zur U-Bahn", the history of the first railway or "Die Infrastruktur bei der Straßenbahn", about the infrastructure of tramways. Our new exhibition "Schienenfahrzeuge aus Nürnberg" let you gain insight in the history of the local businesses MAN and Schuckert and their production of trains. The best thing is: you can take an active part in a lot of our samples.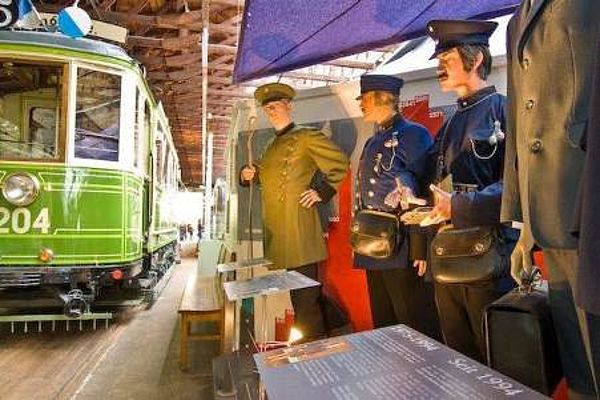 © VAG - A. Neuer