Coronavirus: Information for our passengers
We are going to inform you about current developments and measures, concerning our busses and trains, right here.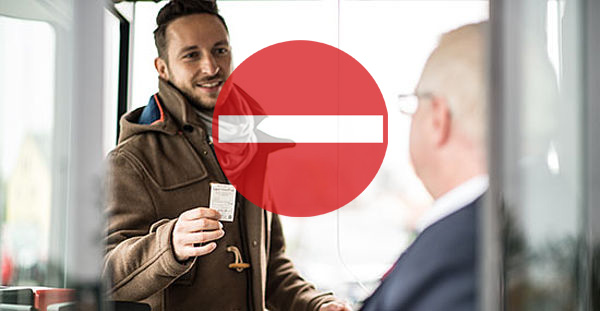 © VAG - Stephan Sachs
Information about different measures in the range of Coronacrisis
It is still main priority to slow down the spreading of coronavirus. Following measures will be realized therefore:
To protect you and other passengers we want you to adhere strictly to the most important rules, dealing with Coronavirus:
Please stick to the rules and wear a FFP2-mask whenever you are in our busses, trains, at our underground stations or at our customer service center.
Children from age six to 16 are allowed to wear a medical mask. Children under the age of six don´t have to wear a mask at all.
Keep back from other passengers at our stations and in our busses and trains.
Let other passengers get out of the train or bus before you enter.
Whenever possible avoid riding during rush hour.
Please adhere the most important hygiene rules:

Wash your hands often and thoroughly with water and soap for at least 20 seconds.
Avoid touching your face without washing your hands first.
Adhere to the sneezing and coughing etiquette and cover mouth and nose with a paper tissue or at least your elbow. The tissue should be thrown away right after you used it.
Avoid contact like shaking hands.
Keep distance to people coughing, sneezing or showing signs of fever.
Operational measures
Underground:
All trains of lines U2 and U3 and the latest trains of line U1 (type DT3F and G1) open doors automatically. There is no need to press the door opening button. On older trains of line U1 it isn't possible to open the door automatically. You still have to open the doors manually here.
Please note the reaction time of the automatic doors. It can take up to three seconds for the doors to open after stopping at the platform.

Tramway:
You still have to press the stop request button to tell the driver to stop at the next station. As soon as the tram stops, all doors will open automatically. Please note the response time of the automatic doors, it can take up to three seconds for the door to open.

Buying tickets
Please use our digital options to buy your tickets: mobile ticket as well as our online shop. You can also use the ticket machines. Ticket machines aren´t available at every station, so please use our offers like the 4-trip tickets to buy tickets in advance.
Further information
Robert-Koch-Institute controls and estimates the actual situation and the risk to contract the infection in Germany. You can find current information at their website. The city of Nuremberg has set up a hotline (0911 231-10666) for the citizens.

If you show symptoms such as cough, cold, fever or shortage of breath, please stay at home and talk to your family doctor on phone.