Mobility with wheelchair and baby buggy
Reach your destination with the VAG
Some of our passengers have limited mobility or need to transport a baby buggy. Therefore, it is our aim to design public transport vehicles and stations in a way that makes them easily accessible for everybody.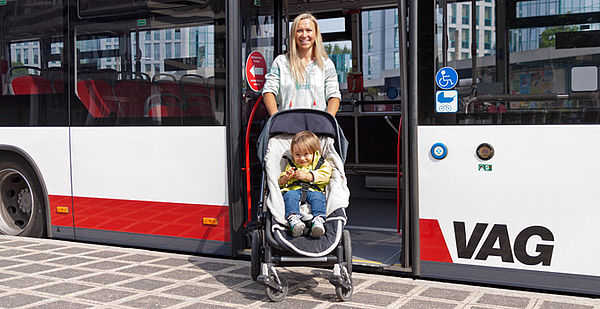 © VAG - Stephan Sachs
Passengers who need the support of a wheelchair can find information on the positions of the doors of our Trams, and which door offers the easiest way to enter here.